Here we're making Super Hero Bites! A no-bake protein packed snack bite! I'll say that they don't last long and are a great after lunch treat!
Check out our Kids Taco class - Portland, OR
We made roasted corn and black bean taco filling, pico de' Gallo, taco seasoning AND homemade corn tortillas! The best part was seeing this kids devour this veggie filling! They loved it!
This class got them to experience a hands-on cooking class. They were up close and personal with different vegetables. Many of the children were Vegetarian and still didn't eat veggies on a daily basis. The parents were impressed seeing them rave about the tacos they created!
Getting children involved in what they are eating is a huge game changer! Gardening, food prep, grocery shopping, picking whats for dinner (out of options you provide of course) are all super great ways to get them eating healthy, and having fun while doing it!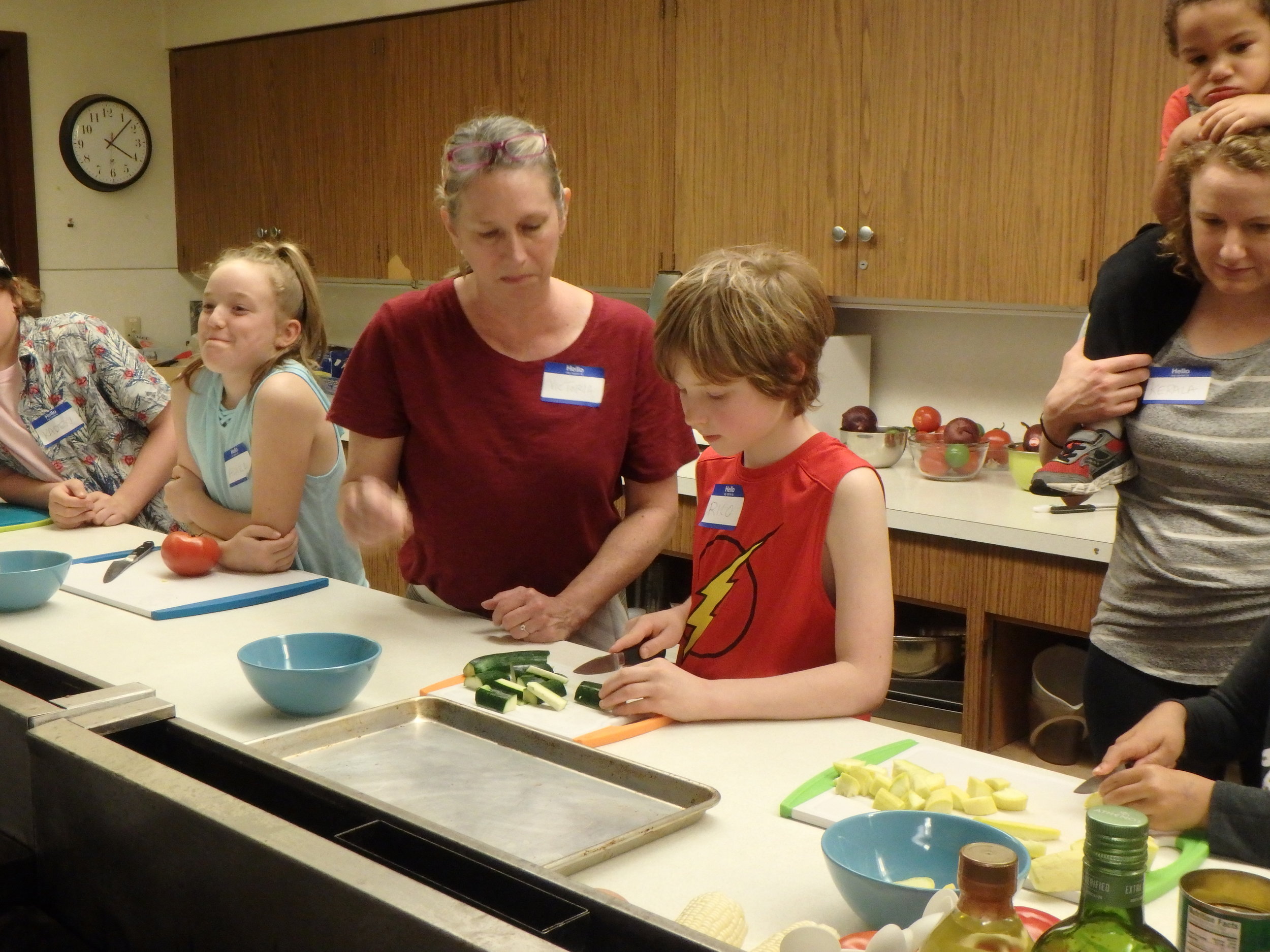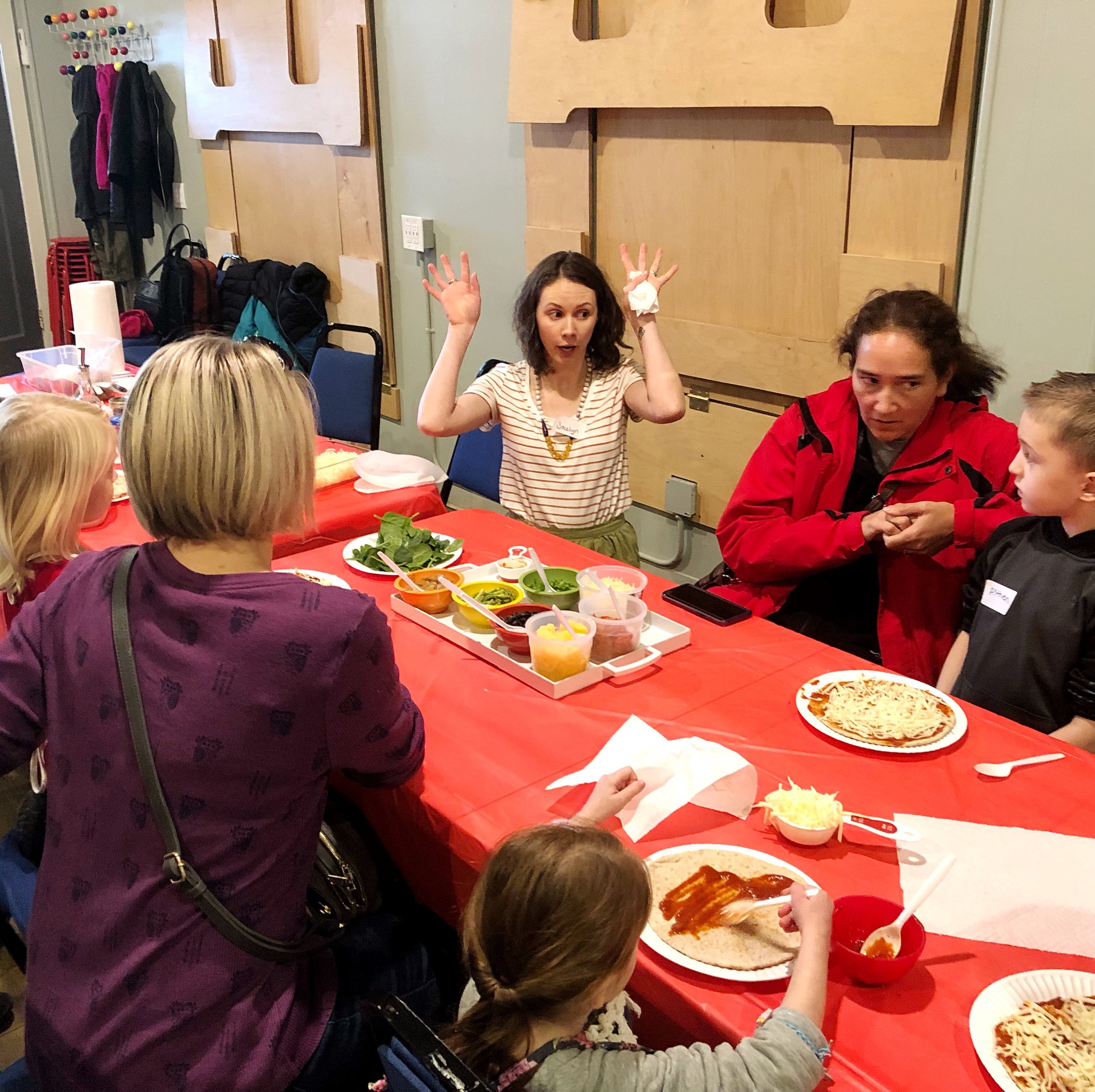 COOKING AT HAMMER AND JACKS
A great group at our Take and Bake Pita Pizza class. We made pizza people and designed unique faces! We talked about different vegetables and fruit to use as hair, (explains my crazy hands!) eyes and mouth. These young chefs had a great time creating their lunch. I brought caramelized onions and despite some fearful looks I saw them on several pizzas! I love to see parents getting involved, and this class made it possible for the kids to cross over into their family home to complete the meal!
Our Cupcake decorating class sure made this group smile! A chocolate beet (yes beet) cupcake with cream cheese frosting! The kids got to pick different frosting tips to design their own delicious treats!